When to Use a Digger Derrick Truck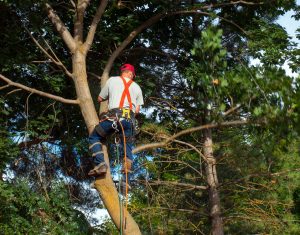 A digger derrick is a powerful machine that's used to bore into the ground. It is the same as a boom or crane truck except that it includes a large motor that drives an auger into the ground by rotating. Commonly used by electrical companies, telecommunications, and construction industries, this rotation equipment is specially designed to pierce hard soil and dirt and remove broken and loose material out of the ground.  Using a digger derrick is a fast and effective method for boring holes into the ground with an auger that has an extremely large bit.  
The most vital components of a digger derrick are its hydraulic motor and auger. The auger drill is essentially a mechanical hole digger that loosens dirt and debris and moves it out of the hole that is being drilled. To power the system that provides the rotation energy, the digger needs a combustion engine to ensure it performs up to the speed and efficiency that is needed.
The auger in a digger derrick is often used in construction to dig holes deep enough to add foundation pilings. This versatile machine is cost-efficient for most projects because it is fast and simple to use if the operator has been trained properly. Contact Centec Equipment Sales when you are searching for digger derricks or used forestry trucks.