Quality Refurbished Forestry Trucks from Centec Equipment Sales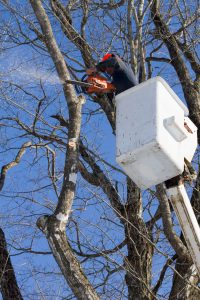 At Centec Equipment Sales, we pride ourselves on offering quality refurbished, pre-owned equipment utilized by landscaping, tree trimming, and electrical service companies throughout the United States.
Our fleet of vehicles and other specialty equipment is chosen after a rigorous inspection test and then refurbished by our team of experts. Pre-owned large utility vehicles, including bucket trucks, digger derricks, knuckle booms, and small cranes are all purchased from the southeastern portion of the United States to minimize rust and salt damage commonly found on vehicles from the northeast.
Our inventory is continually changing as we buy and sell equipment, but you can always rely on us to carry a variety of electrical service, tree trimming, and landscape service equipment in the following categories:
Bucket & Forestry Trucks: A bucket truck is a work truck with an attached aerial lift. They are designed to safely lift people into the air to perform work that can't be easily or safely reached with a ladder.
Crane & Knuckle Booms: Also called a loader crane, the knuckle boom crane looks similar to the traditional straight boom crane, but the knuckle boom crane has two booms; the main boom and an outer boom. These two booms have a knuckle between them, which allows more options for the loader crane operator.
Digger Derricks: A digger derrick is a large, crane-like truck with an attachment called an auger. The auger looks like a giant corkscrew and is used for drilling in the ground.
When you are searching for used forestry trucks for sale, contact Centec Equipment Sales at 877-499-2077 (toll-free) for safe trucks that have been thoroughly refurbished from top to bottom.