Inventory Categories: Digger Derricks

Trust Centec Equipment Sales to provide you with a digger derrick that enables you to dig holes, lift heavy materials, and hoist long objects like utility poles. In addition to our high-quality used forestry bucket trucks for sale, we specialize in other equipment like digger derricks, used cranes, and much more.

If your project requires digging deep post holes, such as utility poles, you've come to the right place. Our digger derricks are trucks that function as cranes with large booms on them. The primary tool on a digger derrick is its auger. Both the boom and the auger are run by a powerful hydraulic system.

The most common reason our customers use a digger derrick is that it digs holes quickly, efficiently, and cost-effectively. Also, a digger derrick operator is trained to operate this specialized equipment safely and capably. Contact us for any tree trimming, landscaping, or electrical company needs you have. While you're here, check out our variety of used knuckle boom trucks for sale.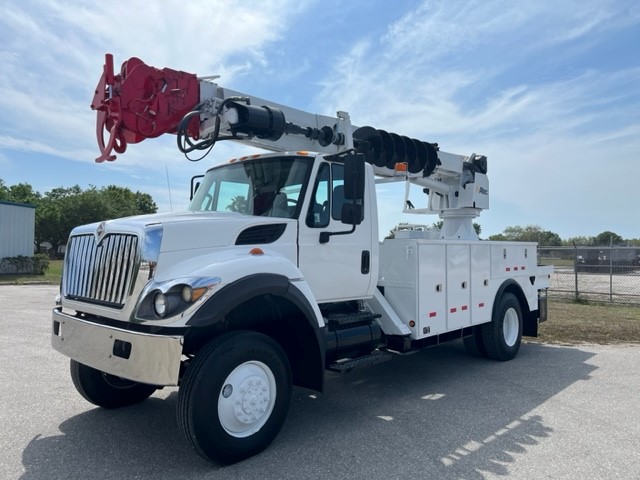 STOCK # 52937 2012 INTERNATIONAL 7300 4X4 DIGGER DERRICK $89850.00 USD

Make / Model

INTERNATIONAL 7300 4X4